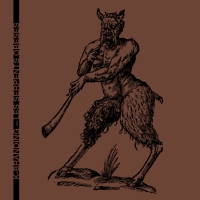 Artist: K-branding
Album: Les serpents obèses
Format: CD-R (50 copies)
Reference : HHH 91
Release date : 2008-06-01
Price : Sold out


K-branding, a name with only one dash for a trio sax-guitar-drums. They are the three arms of the same beast voodoo dancing with a black knife in the mouth.

'Les serpent obèses' is a slow shape in a fast, small and empty gallery of dead animals. Recorded at home, this album is what sound is when it is in the head of the beast.

Recorded in October 2007 and March 2008 / Mixing and artwork by G.Duby

Tracklist:
01. Source
02. Katrina
03. Démocratie
04. Etrille [mp3]
05. Mercator
06. Candeur
07. Leviathan
08. Squames


Artist: Service Special
Album: Polymorphisme
Format: CD-R (30 copies)
Reference : HHH 97
Release date : 2007-07-01
Price : Sold out


Service Special is the solo project of Sebastien Schmit (drummer of K-branding).
The tracks take several forms from Harsh noise to synthetizer sounds or from songs to free improvisation.
The album was made 'at home' during 2006 and 2007.

Mastering by G. Duby / Graphic design by L .Nyssen

Tracklist:
01. Oeil crevé
02. All guitars must die
03. To make some good bread
04. Indélébile
05. Homme
06. Hier, j'ai visité l'IRM part 1
07. The Fancy Fence
08. Etre là
09. Der Liebe und der Tau
10. Drumheadcorp.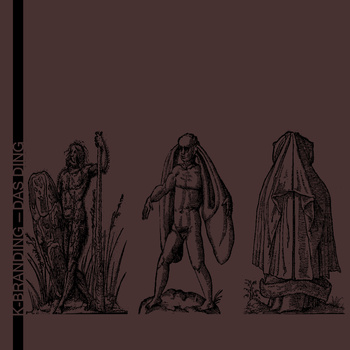 Artist: K-branding
Album: Das Ding
Format: CD-R (100 copies)
Reference : HHH 99
Release date : 2006-04-01
Price : Sold out


K-branding is a trio from Brussels. After a demo realised in November 2004, they present here a 30 minute EP.
The 6 tracks goes from no wave to sound track of dark movie. As they say : the sax shouts, the guitar hypnotizes, the drums dance and the whole is voodoo.

Tracklist:
01. Krankenschwester
02. Machism system
03. Instinct, you call me
04. Der kakerlak
05. Muzak pattern
06. Taylor